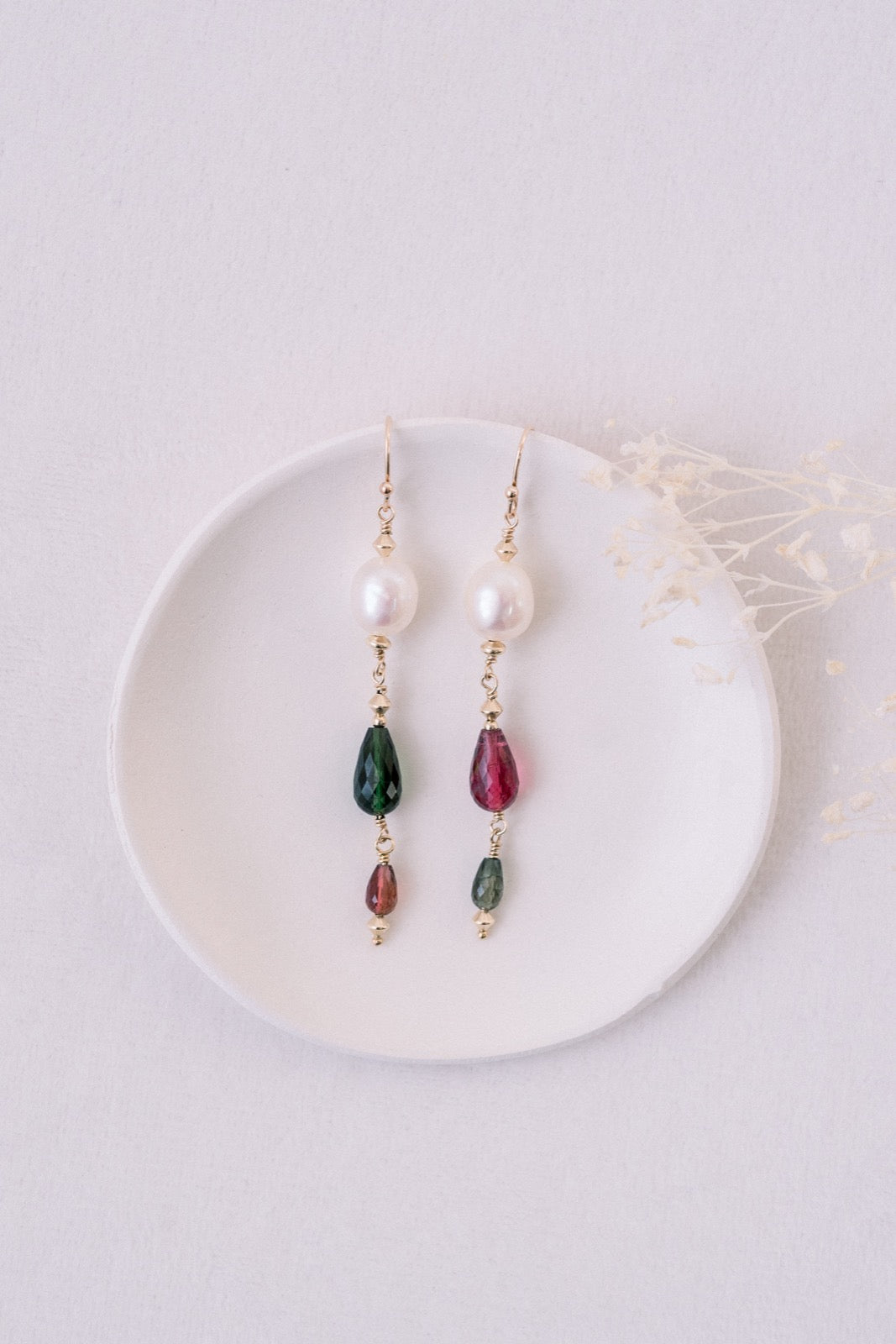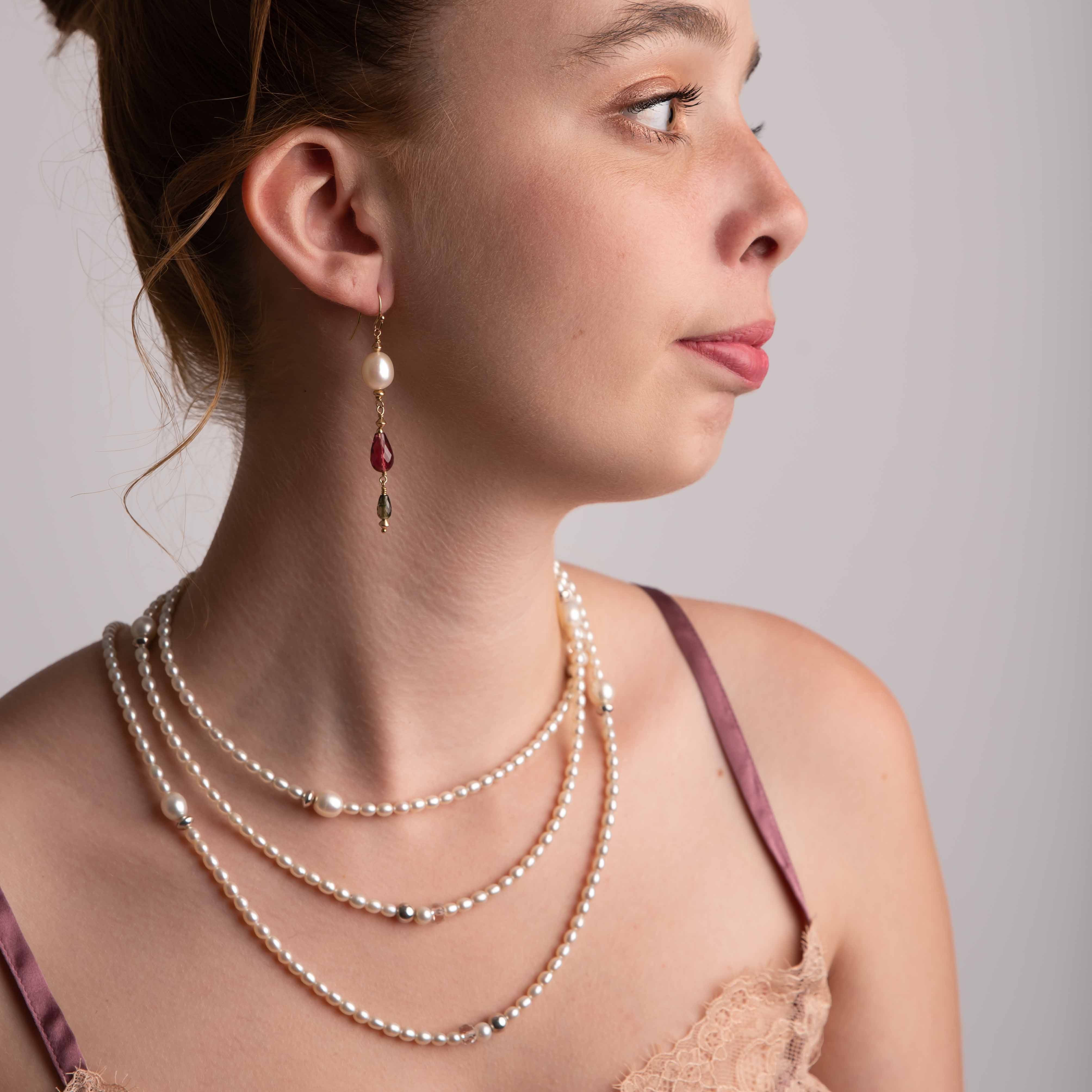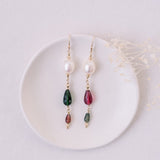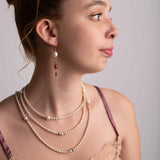 Tourmaline, Freshwater Pearls, Gold-filled Trio Pendant Earrings.
Description

Message

Details
What a stunning pink gemstone! Its vibrant colour and cut are heirloom quality. As well as being beautiful, these pink tourmalines have a loving and nurturing energy that soothes the heart. Their compassionate and generous spirit is enhanced by the luminous freshwater pearls, a gem symbolising spiritual wisdom and peace. These gorgeous gold-filled earrings will be a timeless classic in your jewellery collection. 
"We heard your call and came to gently take away the fear constricting your heart and throat chakras. We invite you to walk the path of love and inner peace. Our divine feminine energy is deeply nurturing, helping your heart to blossom. Our water is washing away your doubts and fear of the unknown. We infuse your mind, body and Soul with the beautiful energy of Mother Earth. Feel our strength in your bones and our healing light flow through every cell in your body. Understand that you deserve a life filled with joy, kindness and love. Open your heart wide, stand tall and proud. Your journey is one of creativity and self-expression.
Know that you are safe and loved. We are here for you, always."

Mantra: I am strong and confident. I create a life of joy, love and self-expression.

- Freshwater pearls, green and pink tourmaline.
- 14k Gold-filled. An alluring gold-alloy created with brass or bronze. It has up to 100 times more gold than gold plated jewellery and is therefore extremely durable.
- Length: 7cm / 2.7in

Kindly note, shade and appearance may vary slightly from the photographs on the site. Gems are creations of Mother Earth, small marks and irregularities are to be expected. I believe it adds to the beauty and originality of each piece.
---
Complimentary services
Every order arrives beautifully packaged and ready for gifting. It includes care instructions, a polishing cloth as well as the name and message of your precious talisman. Ordering as a gift? If you wish to include a note, please leave your message at check out or send me an email. 
30 minutes virtual consultation for any piece you purchase.  In this session we go further into your gemstones message, and I guide you to work with them on a deeper level. 
One year repairs warranty.
Katia Torralba jewellery
I create every jewellery piece in my atelier in the French Alps, using quality materials from sources I trust. Like you, every jewel is unique, born with a name and message that I channel during a meditation, dedicated to your own empowerment.

Free Worldwide Shipping.
Worldwide shipping is complimentary on all orders.

14 Day Returns.
Two weeks change-of-mind policy.

Safe & Secure Shipping.
Your jewellery is securely packed in a plain parcel & shipped with insurance and signature required.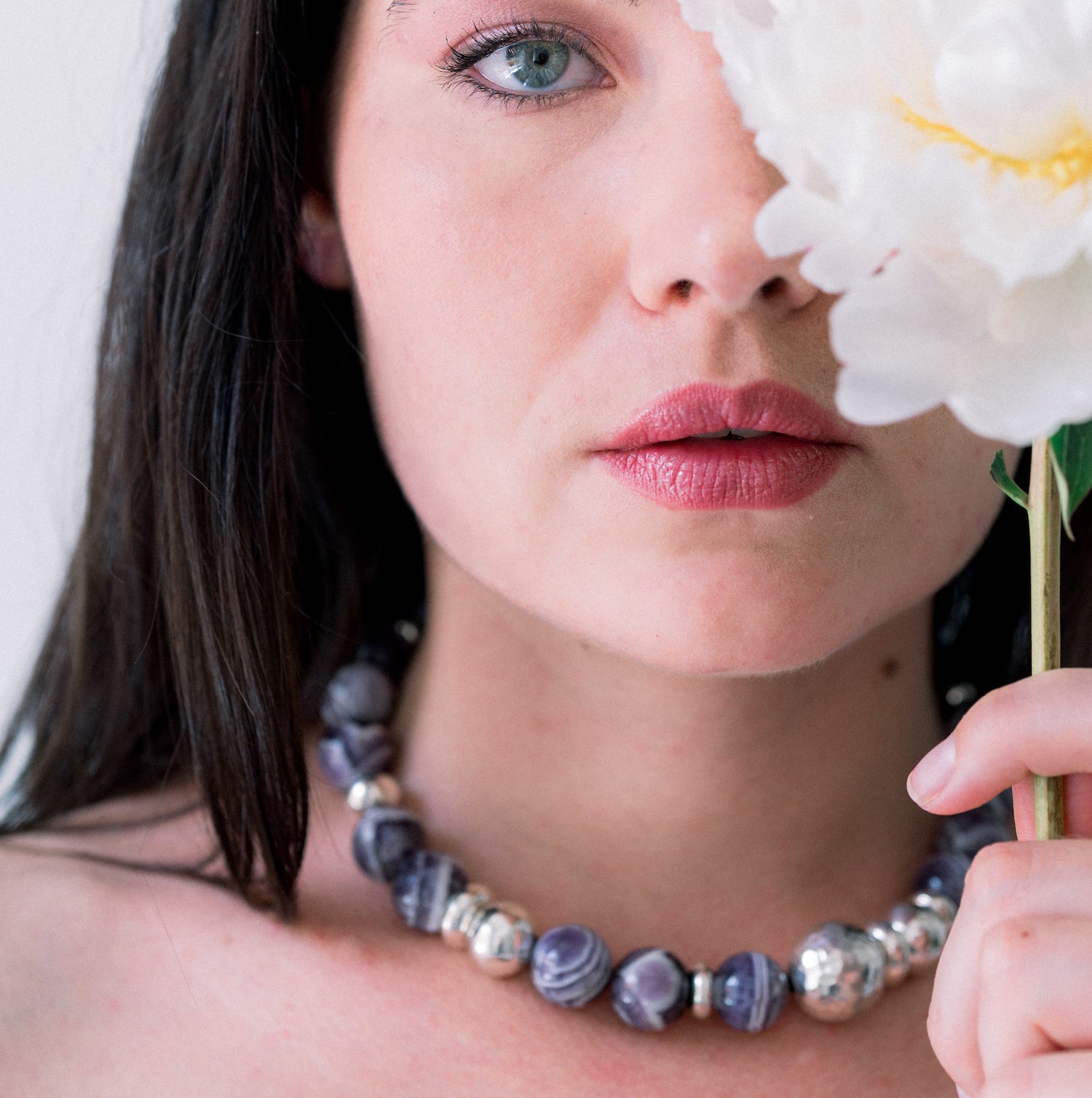 Impact
My collection is very intimate, born from a desire to honour our relationship with Mother Earth and shape new consumption habits more respectful of the world around us.