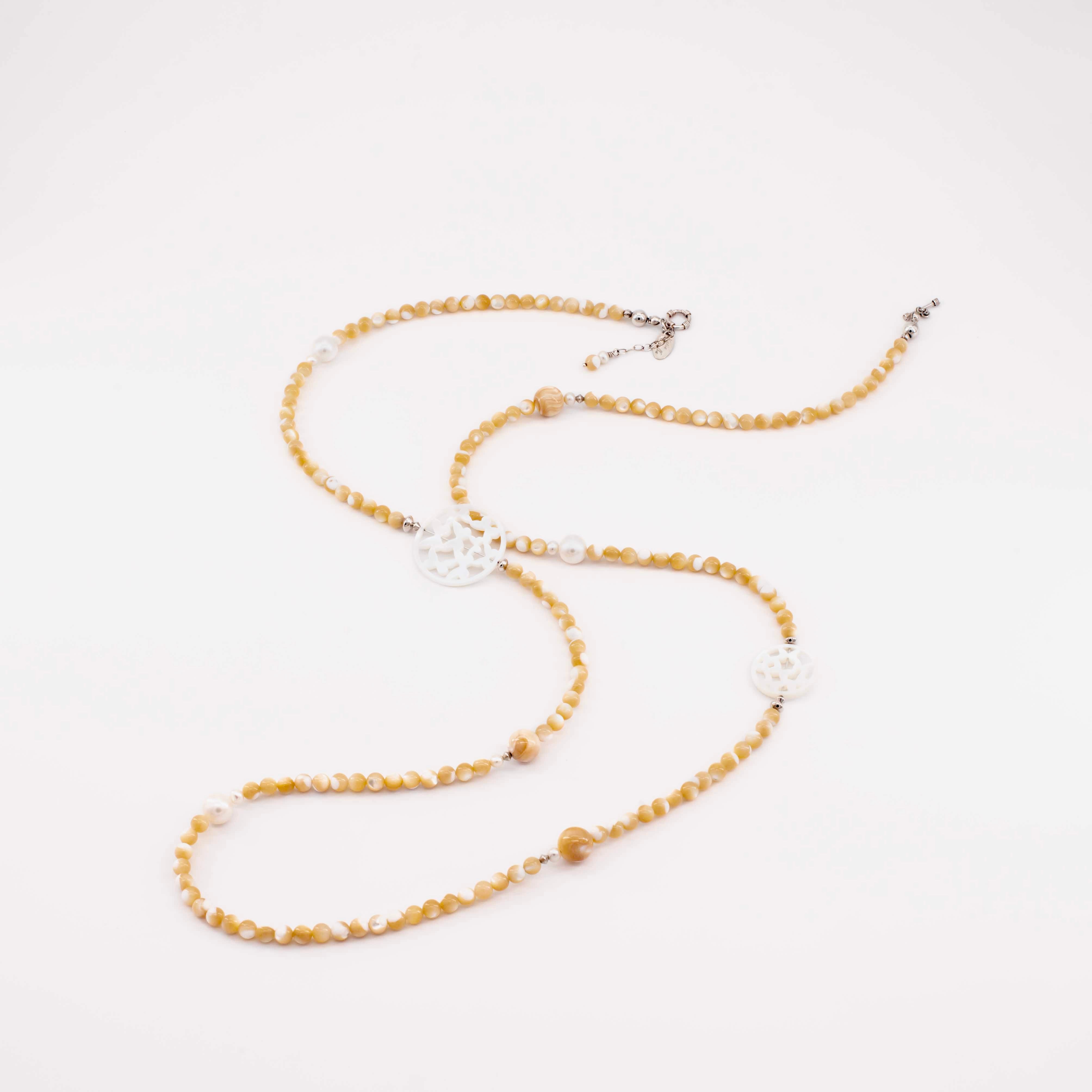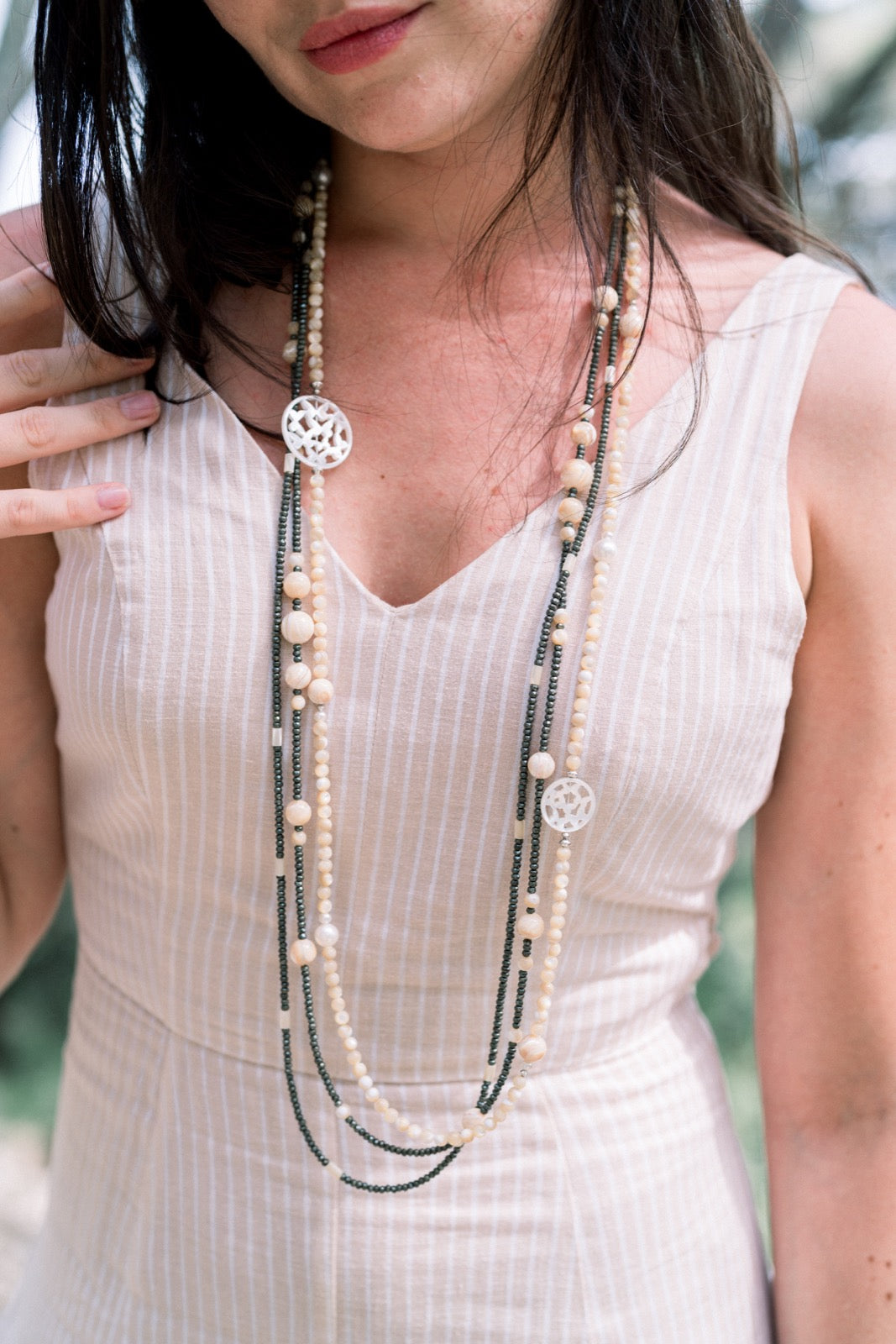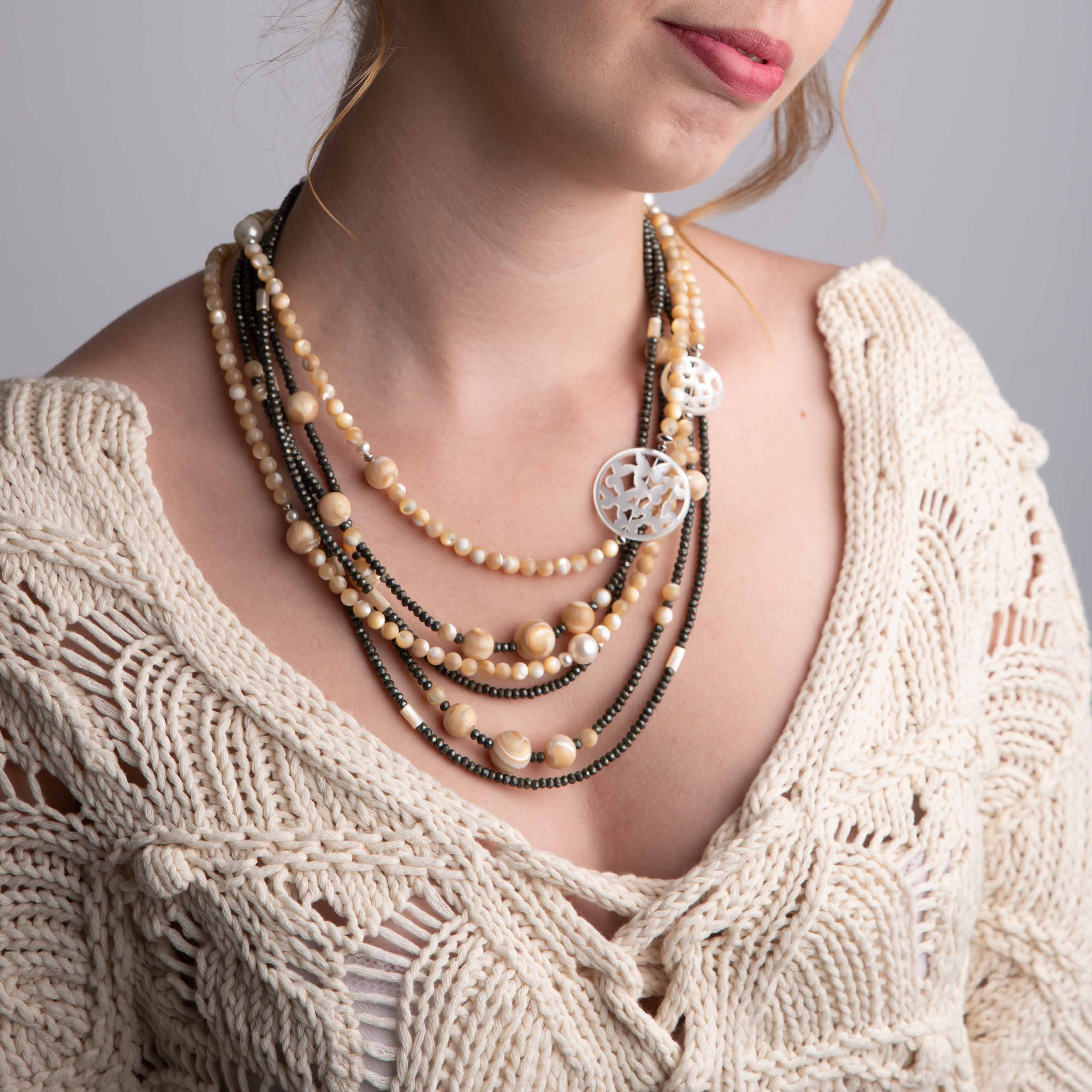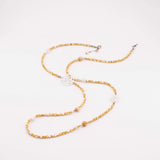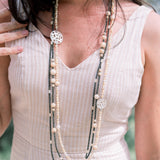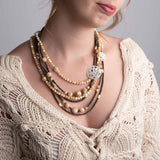 Mother of Pearl, Freshwater Pearls, Sterling Silver, Long Necklace.
Description

Message

Details
It's always such a joy to work with Mother of Pearl, its energy is so gentle, loving and nurturing. I love the intertwined vanilla and toffee colours of these beautiful beads that remind me of the most luscious dessert. The carved Mother of Pearl butterfly coins add an elegant accent and a symbol of transformation and renewal. Whether you wear it long or short, you'll always feel its peaceful and comforting spirit.
"We bring you a new dawn after what might have looked like a long crossing of the desert. Love is now ready to blossom. Look beyond the mirage and enter a world of wisdom, compassion and faith. Feel the protection and safety that we bring you. Breath in peace, joy, and light. Let your Heart open and receive the love it deserves. Send that love to others and let it grow and expand. Bathe in its miracles and let go of all fears. We are your Spirit Guides, showing you a new direction filled with Divine Light. Know that you are safe, loved and protected. Always."

Mantra: I have faith in life. It is safe to open my heart and let love blossom again.

- 6-11mm mother of pearl, 9mm freshwater pearls, mother of pearl carved butterfly coins.
- Sterling silver beads, clasp, Katia Torralba tag and charm.
- Length: 106cm /41.7in. Necklaces may lay differently from the photographs based on your measurements.

Kindly note, shade and appearance may vary slightly from the photographs on the site. Gems are creations of Mother Earth, small marks and irregularities are to be expected. I believe it adds to the beauty and originality of each piece.
---
Complimentary services
Every order arrives beautifully packaged and ready for gifting. It includes care instructions, a polishing cloth as well as the name and message of your precious talisman. Ordering as a gift? If you wish to include a note, please leave your message at check out or send me an email. 
30 minutes virtual consultation for any piece you purchase.  In this session we go further into your gemstones message, and I guide you to work with them on a deeper level. 
One year repairs warranty.
Katia Torralba jewellery
I create every jewellery piece in my atelier in the French Alps, using quality materials from sources I trust. Like you, every jewel is unique, born with a name and message that I channel during a meditation, dedicated to your own empowerment.

Free Worldwide Shipping.
Worldwide shipping is complimentary on all orders.

14 Day Returns.
Two weeks change-of-mind policy.

Safe & Secure Shipping.
Your jewellery is securely packed in a plain parcel & shipped with insurance and signature required.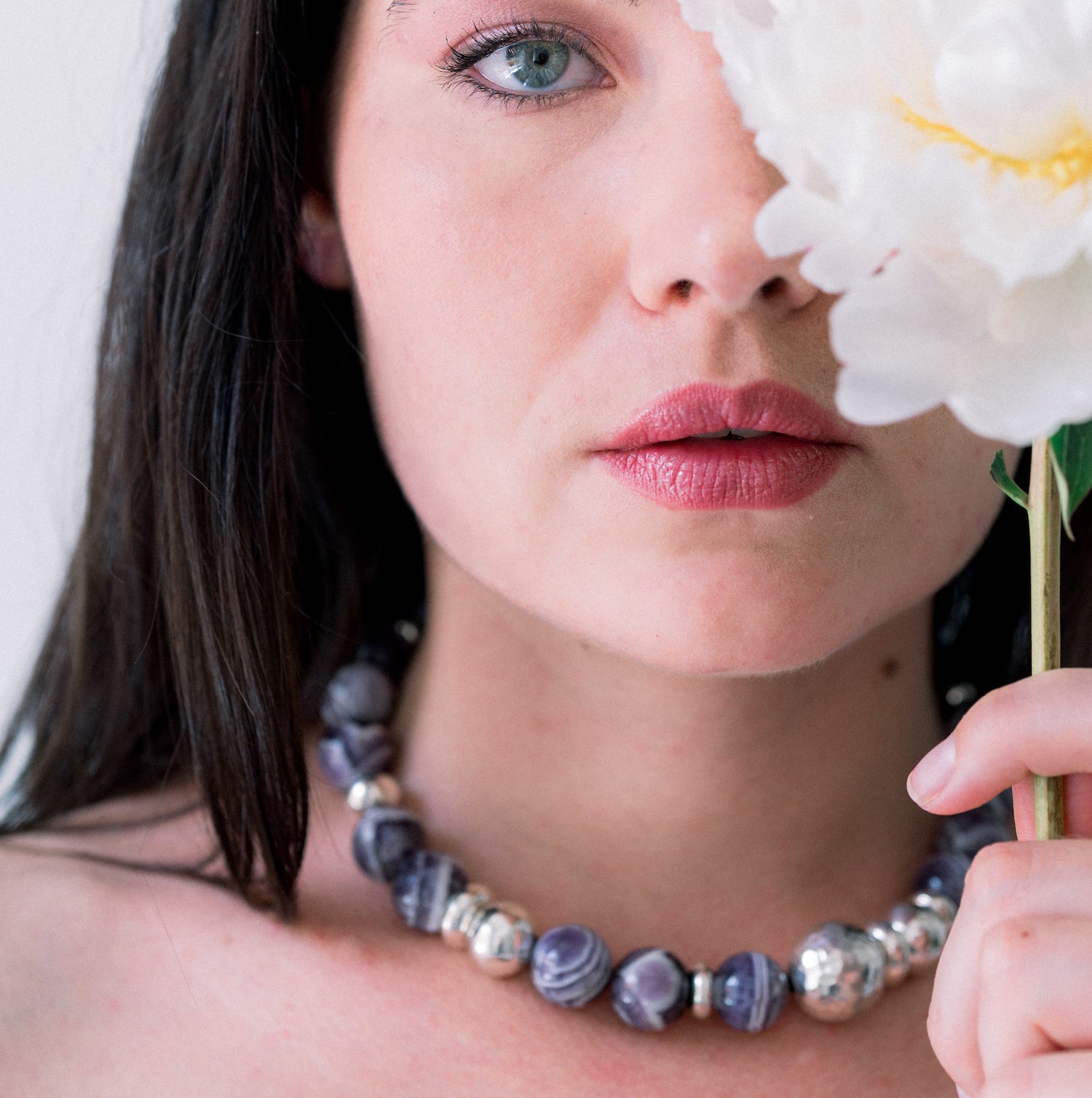 Impact
My collection is very intimate, born from a desire to honour our relationship with Mother Earth and shape new consumption habits more respectful of the world around us.