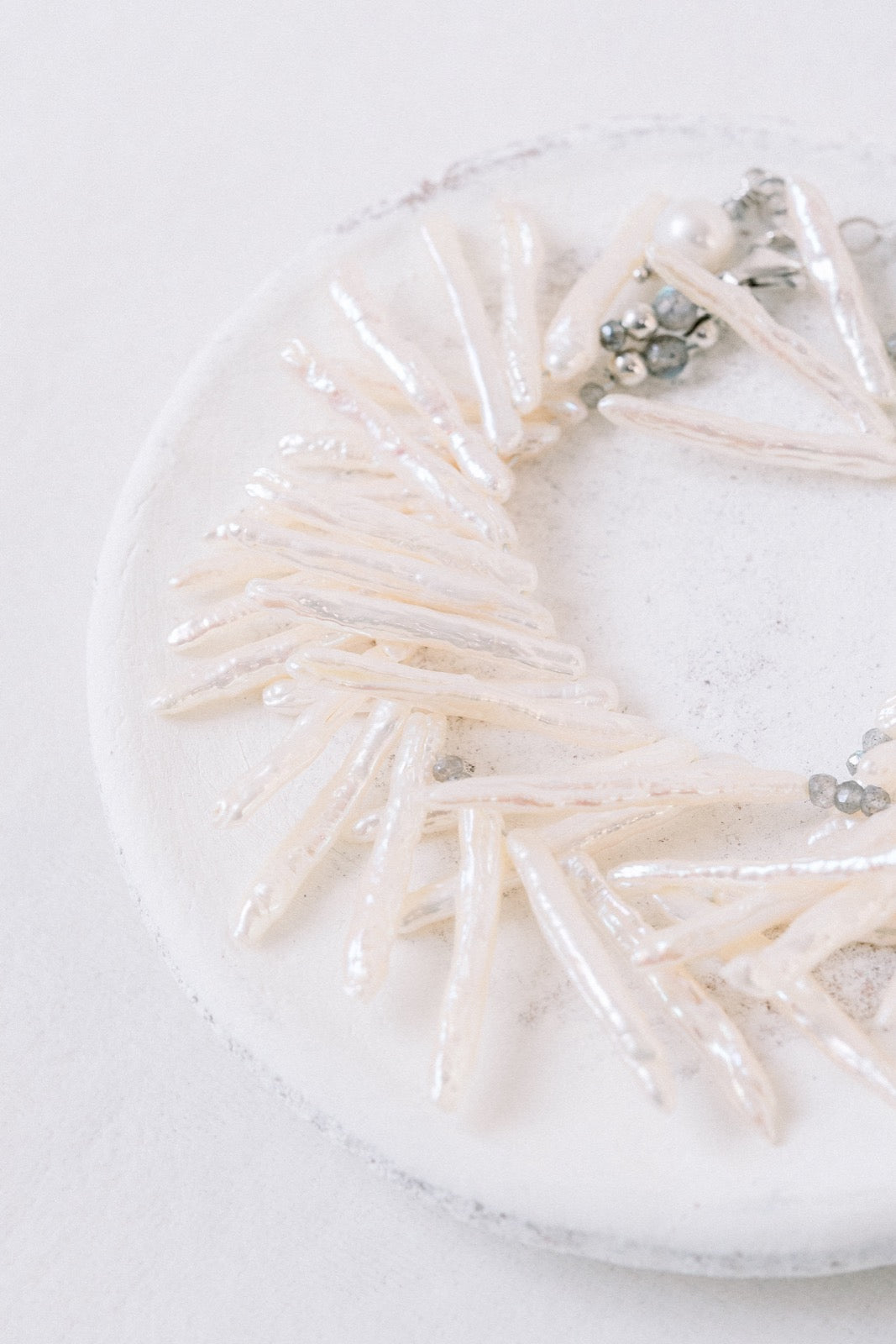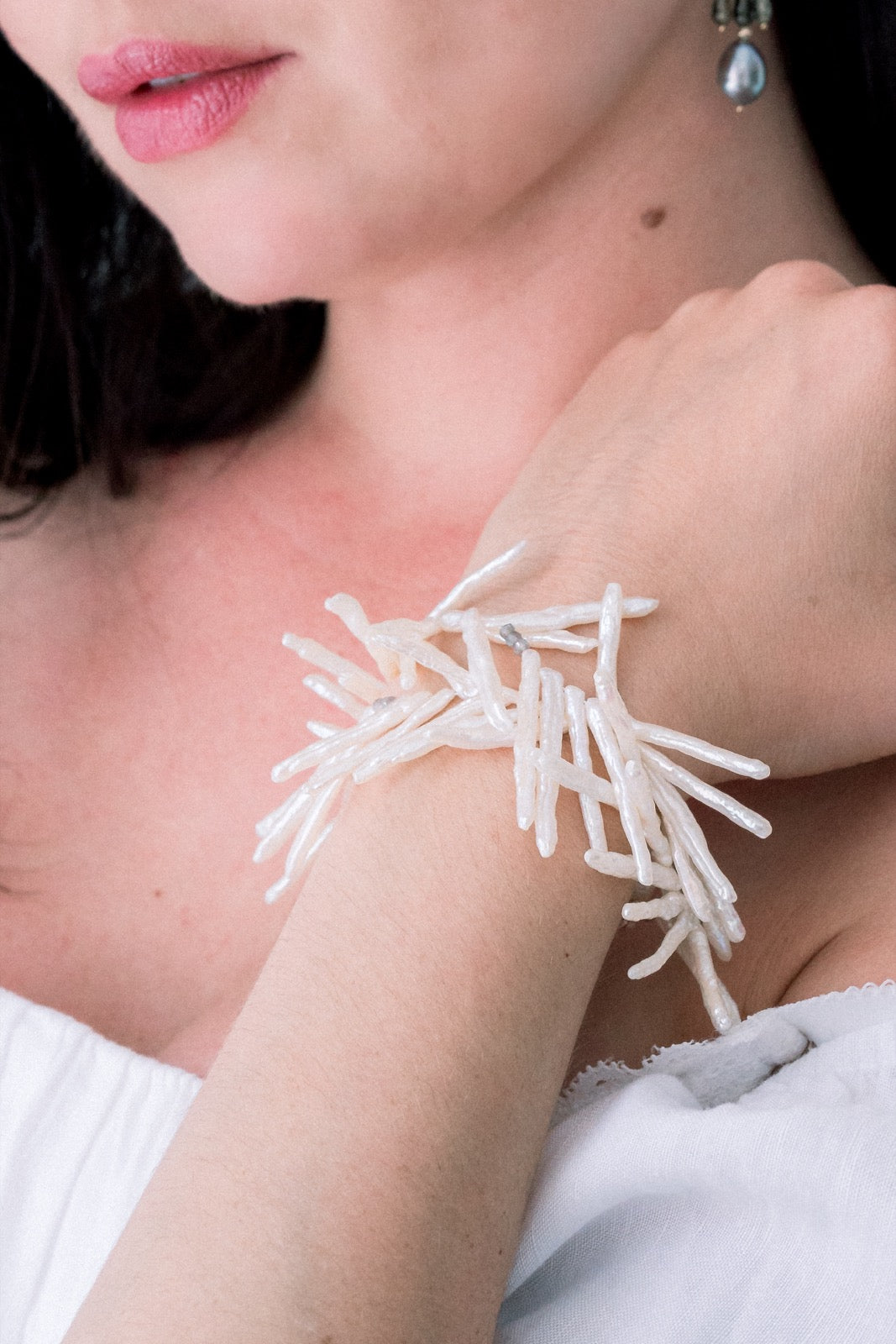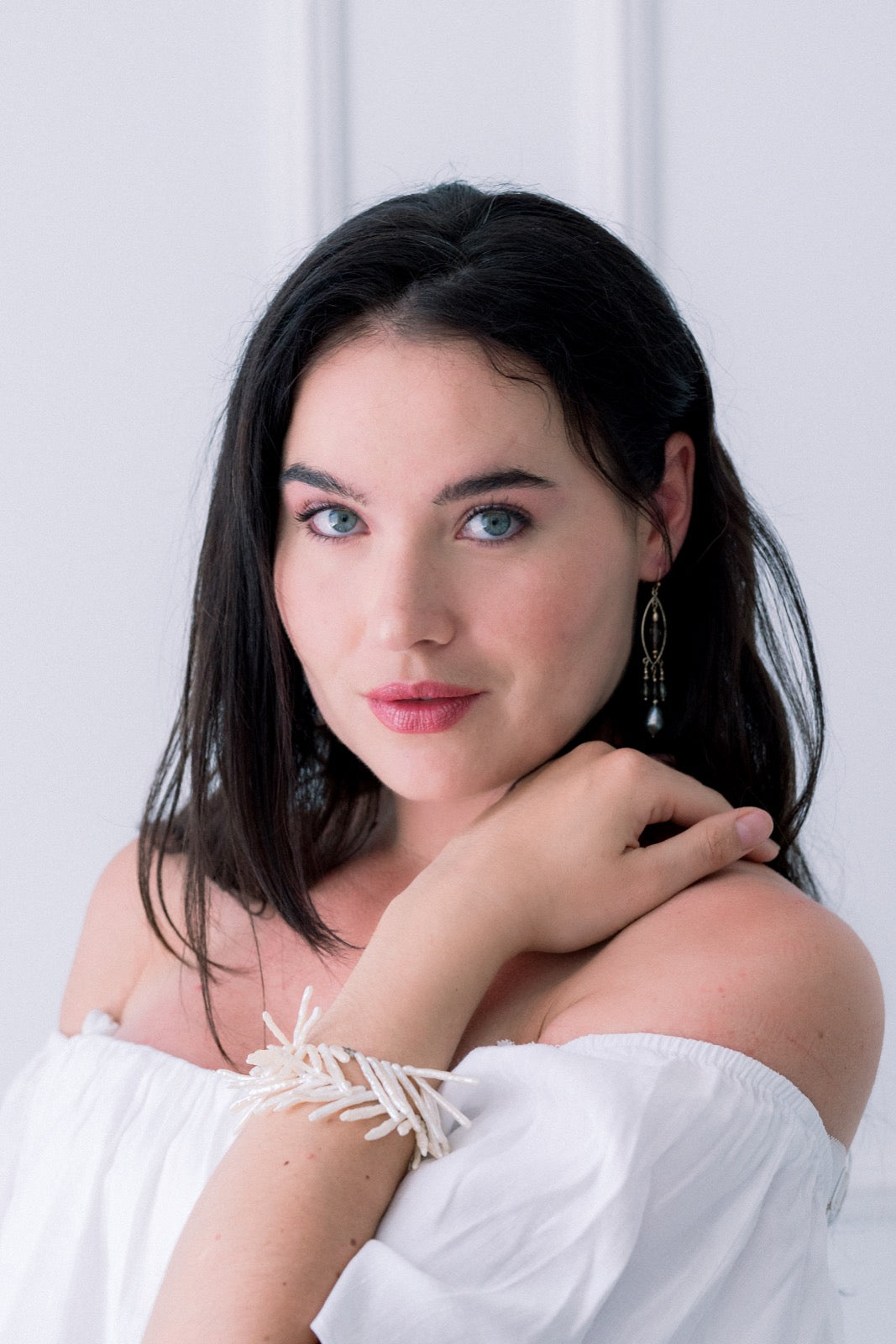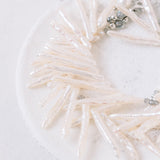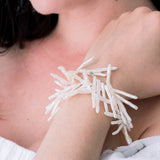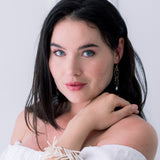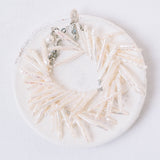 Wheat Freshwater Pearls, Labradorite, Double Strand Bracelet.
Description

Message

Details
I am always looking for unusual gems so I was delighted when I saw these gorgeous wheat pearls. They take their name from their wheat ear shape but they surprised me by their length as they are usually very short. They seduced me immediately with their beautiful lustre and the movement they create. This free spirited wheat pearl bracelet possesses a peaceful energy that will attune you gracefully to the ebb and flow of life. 
"We come to you with great joy, compassion and gratitude. Our love is as deep as the source we come from and our strength greater than the highest peak. We are pure vital force and awakening. We wish to share our guidance and take you on a path of great wisdom as you are now ready to deepen your spiritual search and acquire new universal understandings. As you connect with us, let your intuition deepen further and further. Feel our mystical energy, let it bring you to unchartered territories filled with peace, harmony and immense love. Allow the Divine in us awaken your own Divinity. We are honoured to be at your side.
Know that you are safe, loved and guided. Always."

Mantra: I allow my Soul to grow. I explore my spiritual path with joy, peace and compassion. I am safe, deeply loved and protected.
- Wheat freshwater pearls, labradorite.
- Sterling silver clasp, Katia Torralba tag and extension chain.
- Length: 17.5 cm / 6.8in. Extension chain: 2.5 cm / 0.9in.

Kindly note, shade and appearance may vary slightly from the photographs on the site. Gems are creations of Mother Earth, small marks and irregularities are to be expected. I believe it adds to the beauty and originality of each piece.
---
Complimentary services
Every order arrives beautifully packaged and ready for gifting. It includes care instructions, a polishing cloth as well as the name and message of your precious talisman. Ordering as a gift? If you wish to include a note, please leave your message at check out or send me an email. 
30 minutes virtual consultation for any piece you purchase.  In this session we go further into your gemstones message, and I guide you to work with them on a deeper level. 
One year repairs warranty.
Katia Torralba jewellery
I create every jewellery piece in my atelier in the French Alps, using quality materials from sources I trust. Like you, every jewel is unique, born with a name and message that I channel during a meditation, dedicated to your own empowerment.

Free Worldwide Shipping.
Worldwide shipping is complimentary on all orders.

14 Day Returns.
Two weeks change-of-mind policy.

Safe & Secure Shipping.
Your jewellery is securely packed in a plain parcel & shipped with insurance and signature required.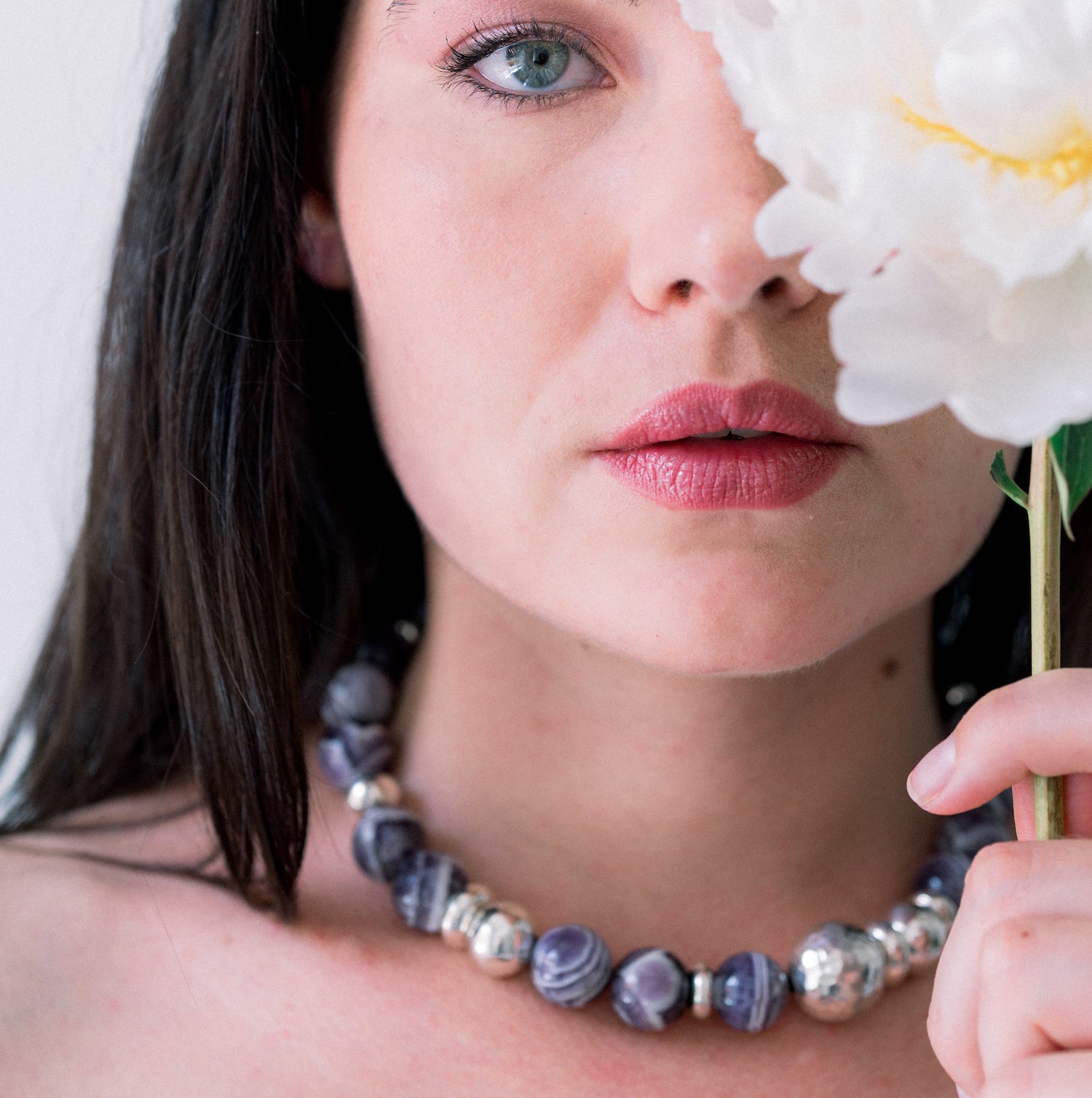 Impact
My collection is very intimate, born from a desire to honour our relationship with Mother Earth and shape new consumption habits more respectful of the world around us.